April 2018 interview by Todd Jolicoeur, photos by mintypics.com
According to a recent press release: "Who is this matriarch of metal? "Granny is an alter-ego character, an amalgam of contradictions, a dichotomy of old and feeble meets youth, power and vigor," explains the singer of Granny 4 Barrel, who goes by the name Granny. "She represents freedom of expression, no limits on a person, and I channel her rage and insanity. In society, there are these stereotypes based on age, sex, race etc. Granny just shatters the mold! Her mantra is unleash your true self…make your own rules, anything is possible. The first song released to radio is 'Freak Flag,' that's the theme of the song – 'Be true to yourself…let your Freak Flag Fly.' "

Toddstar: Tell us a little about your latest release.  What might a fan or listener not grab the first or second time they listen through?  Are there any hidden nuggets the band put in the material or that only diehard fans might find?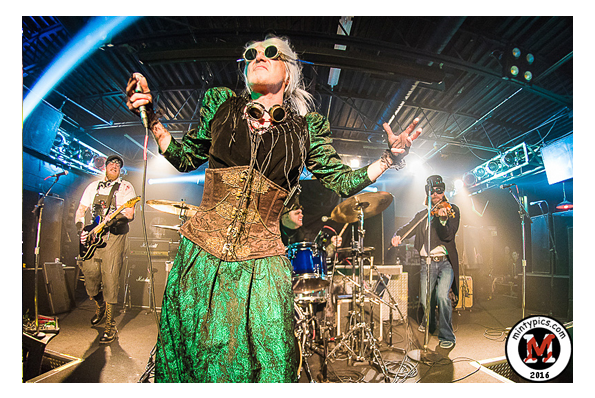 Granny: "Freak Flag" is the first single. It's a song about freedom of expression… the freedom to be who you really are, and letting go of your inhibitions. There are a lot of layers sonically… Really cool nuances, sounds, electronics and violin parts….As you listen you keep picking up more and more details each time. Who knows, maybe Granny did put some secret messages in there she's always up to something… I mean she is old school, remember all the backwards masking they did back in the early days of rock?

Toddstar: What got you into music, and can you tell us about the moment you realized you wanted to be a musician?

Granny: Standing on the stage at the variety show playing with my high school band! Once I tasted that… it was all over for me… I decided right then this what I'm going to do for the rest of my life.

Toddstar: Who would be your main five musical influences?

Granny: AC/DC, Judas Priest, Black Sabbath, Iron Maiden, Alice In Chains those are the main five. But of course everything that I hear that has a strong effect on me is somehow inspirational… there are so many great artists the influences never end. The inspiration keeps evolving!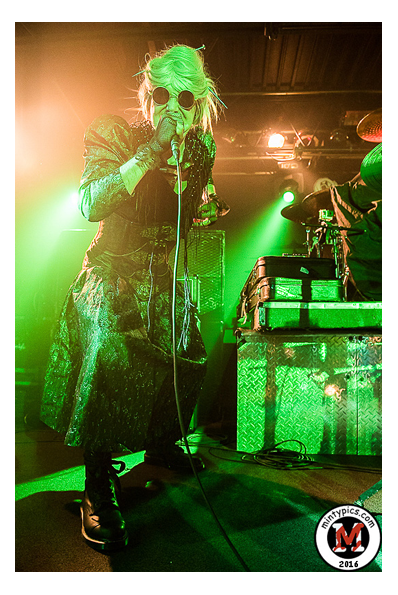 Toddstar: If you could call in any one collaborator to do a song with, who would it be?

Granny: The legendary Mutt Lange! He's one of the greats as far as producing and songwriting combined.

Toddstar: How would you describe your music to someone who'd never listened to you before?

Granny: It's a hybrid of old school meets modern guitar riffage, add in some drum loops, cool ass grooves, maybe some time changes, electronics and throw in some violin… mix it all up with some major attitude, clever lyrics and there you have it! Bottom line is that it is always about the song, I don't like to be boxed into a specific style except that it always needs to be heavy. But if the song is good and captures emotion and attitude… we're golden!

Toddstar: You have another show coming up at The World Famous Machine Shop in Flint, MI.  What is it about a venue like The Machine Shop that keeps you guys coming back time and time again?

Granny: It is professional from top to bottom! Kevin Zink runs a tight ship and is a great host.
The sound system kicks ass ....and the room just has amazing vibes from all of the killer artists that pass through there. Certainly one of our most favorite venues to play!!
Toddstar: What's the best thing about being a musician?

Granny: The freedom to express myself… I get to say what I want to and delve into any topic… then I get to share it with others.
Toddstar: When the band are all hanging out together, who cooks; who gets the drinks in; and who is first to crack out the acoustic guitars for a singalong?

Granny: I cook… The Butcher (guitar player) makes the drinks and then we all crack out on acoustic jams. Most times there are hotel room rehearsals before gigs, so if your in the other surrounding rooms… well, it could be a long night!
Toddstar: If you weren't a musician, what would be your dream job?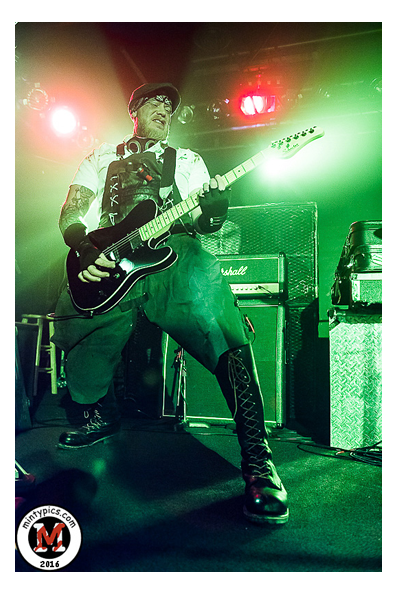 Granny: I couldn't imagine doing anything else. Music is in my blood and I wouldn't want to do anything else except be a musician or songwriter… it's part of my spirit.

Toddstar: Looking back over your career, is there a single moment or situation you feel was a misstep or you would like to have a "do over"?

Granny: There are lots of missteps. That's how I learn, I have had to make a ton of mistakes to be able to get it right… I wouldn't have it any other way!

Toddstar: If you could magically go back in time and be a part of the recording sessions for any one record in history, which would you choose – and what does that record mean to you?

Granny: Back in Black!!! That record is burned into my DNA! Everything about that record from the producer, title, to the songs, the attitude and of course Brian Johnson's searing catlike voice, make it one of the greatest rock records ever written!
GRANNY 4 BARREL LINKS: