FREQUENTLY ASKED QUESTIONS
Q: How old do you have to be to get into The Machine Shop Concert Lounge?
A: Local laws require all persons entering The Machine Shop to be at least 18 years of age,
with Government issued photo id, no exceptions.
You must be 21 to drink alcohol.


---
Q: Where can I buy tickets?

A: Tickets are available online at www.etix.com, Paradise Express in the Dort Mall 810-743-0330,
High Octane Apparel located on Thompson Road in Fenton or at the club during a concert
LOW DOUGH SHOWS are $5 for 21 and over, $8 for 18-20 years old and
are only pay at the door the night of the shows! No Presales!
All ticket sales at outlets are cash only.
Tickets may be purchased at The Machine Shop and etix with a credit card.
We can scan your etix right from your phone, no need to print them.
Doors open at 7 PM for all shows.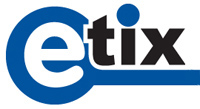 ---
Q: What type of identification is required to get into The Machine Shop?
A: You must have a current government issued photo id to get in.
Examples of this are a State issued drivers license or State id card, military id and passports.
---
Q: Is there seating there or standing room only?
A: That depends on the show. Some have seats and some have GA Club style standing room only.
Always General admission though. No reserved seating.
---
Q: Does The Machine Shop sell food?
A: No. There are several fast food restaurants nearby and Big John's Steak and Onion is right next door.
Occasionally during warmer months a food truck vendor will be accessible from our patio.
---
Q: If you announce that a concert is sold out will you release more tickets later?

A: No, at The Machine Shop a sellout means that there are absolutely no tickets remaining.
---
Q: I'm in a band, how can I get us booked for a concert at The Machine Shop?

A: All inquiries about event booking should be made to our email at

---
Q: Does The Machine Shop take credit or debit cards?
A: Yes, we accept Visa and Master Card, plus there is an ATM on the premises for your convenience.
---
Q: Does The Machine Shop sell clothing online?
A: Yes, at The Machine Shop Gear Store
---
Q: Where is The Machine Shop and how do I get there?

A: The Machine Shop Concert Lounge is located in Flint, Michigan at 3539 S. Dort Hwy. Flint, MI 48507
810-715-2650

---
Q: Are there any hotels nearby that you would recommend?
A: We use the Holiday Inn Express Flint Campus on Robert T Longway Blvd. in Flint.
They also have a shuttle service available
Click the logo below and use corporate ID# 786815107 the special rates for The Machine Shop customers

---
Q: Are cameras allowed in your venue?
A: No "professional" cameras with detachable lenses are permitted.
In most cases small point and shoot cameras are welcome.
Rarely will an artist will request no photography. It will be posted if they do so.
No video allowed at any time.
---